Yep, we're 10 days away from The Big Day. My face is pretty much permanently set in one of the two following expressions: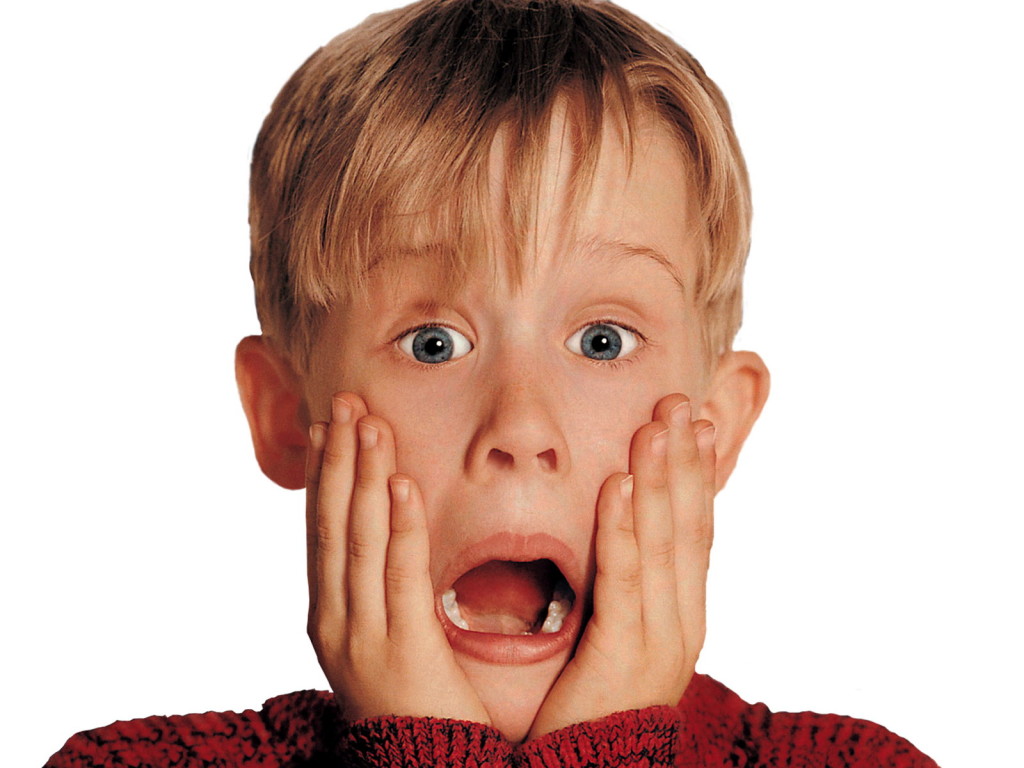 or 
I've happily been able to check off more items off my to-do list, while, of course rendering that act completely pointless since I've been simultaneously adding new tasks as I go, hahahaha. But, hey, we are literally in the home stretch, which means that really, even if the absolutely nothing else gets done at this point, in the end, I'm still gettin' hitched (well, except for that mildly important Marriage License line item, I guess.)
Plus, even though I'm an emotional mess who cries a bare minimum of twice a day (yesterday's were 1. while reading my vows aloud, 2. while sitting in Red Lobster with my family just thinking about how I'm getting married in ten days), I have lots of awesome things to get excited for now, too!
I'm hosting a Yelp Elite Event on Thursday (my last as "Gretchen P." — at my next event, I'll be "Gretchen F."!), and my sister and brother-in-law are able to attend that so it should be a lot of fun. Plus, my bachelorette party is on Saturday (wooooo!) AND my friend & bridesmaid Jessica is also coming back from Korea that same day! She's such a trooper for not only flying in overnight, but also for planning on coming out to all the bachelorette activities, even though I would 100% understand if she couldn't rally.
My bridesmaids are totally spoiling me for my bachelorette party — I mean, based on what I've been told, it's more like an entire bachelorette day! I can't wait to tell you guys all about it… provided I survive the nighttime activities, ahahaha.
All right, so just for consistency's sake, here's the current state of the infamous List:
Date: ☑
Venue: ☑
Dress: ☑
Caterer: ☑
Photographer: ☑
Videographer: ☑
Flowers: ☑
Hair Stylist: ☑
DJ: ☑
Cake: ☑
Save the Dates: ☑
Invitations: ☑
Bridesmaid Dresses: ☑
Bridal Accessories: ☑
Wedding Rings: ☑
Groomsmen Tuxes: ☑
Dress Fittings: ☑
Registry: ☑
Hotel room blocks: ☑
Wedding-Day Transportation: ☑
Welcome Bags: ☐ (Should be finishing these today!)
Wedding Signage: ☑
Design Program & Menu: ☑
Design Seating Chart: ☑
Print Menus + Programs: ☑
Alcohol: ☑
Signature Cocktail: ☑
Centerpiece Bottles: ☑
Table Numbers: ☑
Ceremony Backdrop: ☐ (Grahhhh, must… finish…)
Card Box: ☑
Popcorn Bar: ☑
Wedding-Day Surprise Element: ☐ (Anyone wanna guess?)
Guestbook: ☑
Write Vows: ☐ (I finally started working on mine!)
Marriage License: ☐ (We're going this afternoon!!)
Create Timeline: ☑
Order Thank You Cards: ☐ (I think I'm going to wait at this point and order a card with one of our wedding pics on it.)
Select Ceremony Music: ☑
Wedding Week Beauty Appts – Hair: ☑ Brows: ☑ Nails: ☑
Honeymoon: ☑
Book Honeymoon Excursions: ☑
Book Honeymoon Return Flight: ☑
And, of course, it continues to grow ever longer with a combination of things I literally did not even think about prior to having my vendors ask about them (I need to pick a song to cut the cake to?), things that I won't be able to do until literally those final few days before the wedding, and last-minute ideas that I really don't need but am obviously going to do anyway because, hello, I'm Gretchen (I'm lookin' at you, flip flop basket!).
Pick Reception Music — First Dance: ☑ Father/Daughter :☑ Mother/Son: ☐ Bridal Party Entrance: ☐ Bride & Groom Entrance: ☑ Anniversary Dance: ☐ Cake Cutting: ☐
Reserve U-Haul for Transporting Alcohol, Flowers, and Decorations: ☑
Print Travel Docs for Honeymoon: ☐
Pack for Honeymoon: ☐
Flip Flop Basket: ☐
Print Seating Chart: ☐
Create Print-Out for Guestbook: ☐ (I'm using a Chinese silk cloth as my guestbook, as is tradition in my family, and want to print out a little explanation of the significance for guests.)
Make Sure Bridesmaid Dresses Fit: ☐ (We did Rent the Runway, so cross your fingers for us!)
Prep All Wedding Flowers: ☐ (We pick them up Thursday morning from the wholesaler)
Make Bouquets & Boutonnieres: ☐
I'm sure I'm forgetting some things, but don't worry, if I did I'm sure I'll have some kind of cryptic stress dream about it — In Tuesday night's wedding-related dream I was evidently getting married on a Thursday afternoon, the makeup + hair people didn't show up, and my bridesmaids kept leaving me alone to go run personal errands.
I also have plans to implement a strict no-dairy diet next week (normally I just kind of force myself to live with the effects of my lactose intolerance, but I'm not taking any bloaty/phlegmy/uncomfortable chances for my wedding), and really need to up, up, up my water intake. The weather has taken a serious turn to the cold and dry lately, and I want to be well-hydrated so I can be all dewy and glowy and crap.
Hooookay, anyway, yet again, I make no promises to be back with another update before the big day, but I have a feeling I'll want to recap my bachelorette festivities with you guys (not to mention to get the personal satisfaction out of showing off a (hopefully) fully checked-off list) so I'll see you lataaaaa!