"Good morning, Pooh Bear," said Eeyore gloomily. "If it is a good morning," he said. "Which I doubt," said he.
"Why, what's the matter?"
"Nothing, Pooh Bear, nothing. We can't all, and some of us don't. That's all there is to it."
"Can't all what?" said Pooh, rubbing his nose.
"Gaiety. Song-and-dance. Here we go round the mulberry bush."
As if you couldn't tell from the above, I am in a bit of a gloomy place today. Feeling just a little bit hum-drum, dwelling in the doldrums, in a funk, etc, etc. Yesterday wasn't a great day, I guess. But hey, it's probably about time for another emotional roller coaster ride anyway.
I thought it would be a good day. A great day, even. When I stepped on the scale yesterday morning, I was back at my pre-Fourth of July weekend weight! Which means that by some miracle I not only didn't gain weight at the beach, I lost weight at the beach. So, as I said, it had all of the ingredients to become a good day.
But, it just didn't turn out that way. So by the time lunch rolled around, and I walked into a meeting where free pizza was being served by the boxful, I helped myself to a slice. Then another. And even though I was stuffed after those two (tiny squares of thin-crust these were not), I helped myself to another after that. I'm trying to take solace in the fact that a year ago it probably would have been 5 or 6 slices, but it still doesn't make me feel good that I still fall victim of my old habits: eating just to eat. Eating because you're sad, or lonely, or just a little bit off.
After driving home in a scary torrential downpour, my spirits weren't much higher, but around 6 the sun came back out and had dried out the sidewalk. So I tried. I really tried to take my pity-partying self and turn the day around.
I tried to go for a run.
And barely made it a mile before stopping to walk most of the way back. While the 19:45 pace showing on the watch isn't my average pace, just the pace from my walking around taking pictures of my sweaty self, it might as well have been. I could probably try to blame it on the humidity (thick), the heat (all-consuming), having just eaten (I had) or other various factors, but really, I just blame myself. How is it possible to have degenerated from being able to run 3 miles at 210 lbs to not even being able to run 1 mile at 192 lbs? It's just… disheartening.
I so wish that I could be one of those people that spews out quotables like, "You never regret a workout!" or "Running clears your mind." or "Work out, and you'll work out your problems." But I can't, because most of the time, I don't really believe them. Running isn't mind-clearing or peaceful for me, it's painful. From the first step it is a full-on battle with myself: my body, my brain, my heart, and my willpower fighting to the death, fighting to see when I'll stop. And yes, I do feel pride when I complete a race, or finish a run strong, and the "after" does sometimes outweigh the misery of the "during." But it isn't easy for me. So after a gloomy day filled with drama and tension and stress, a bad run was just the cherry on top of my sadsack sundae.
But okay. Enough. You guys don't need to hear any more about my irrationally depressing day, and I know that I do have things to look forward to. Namely (perhaps only) this: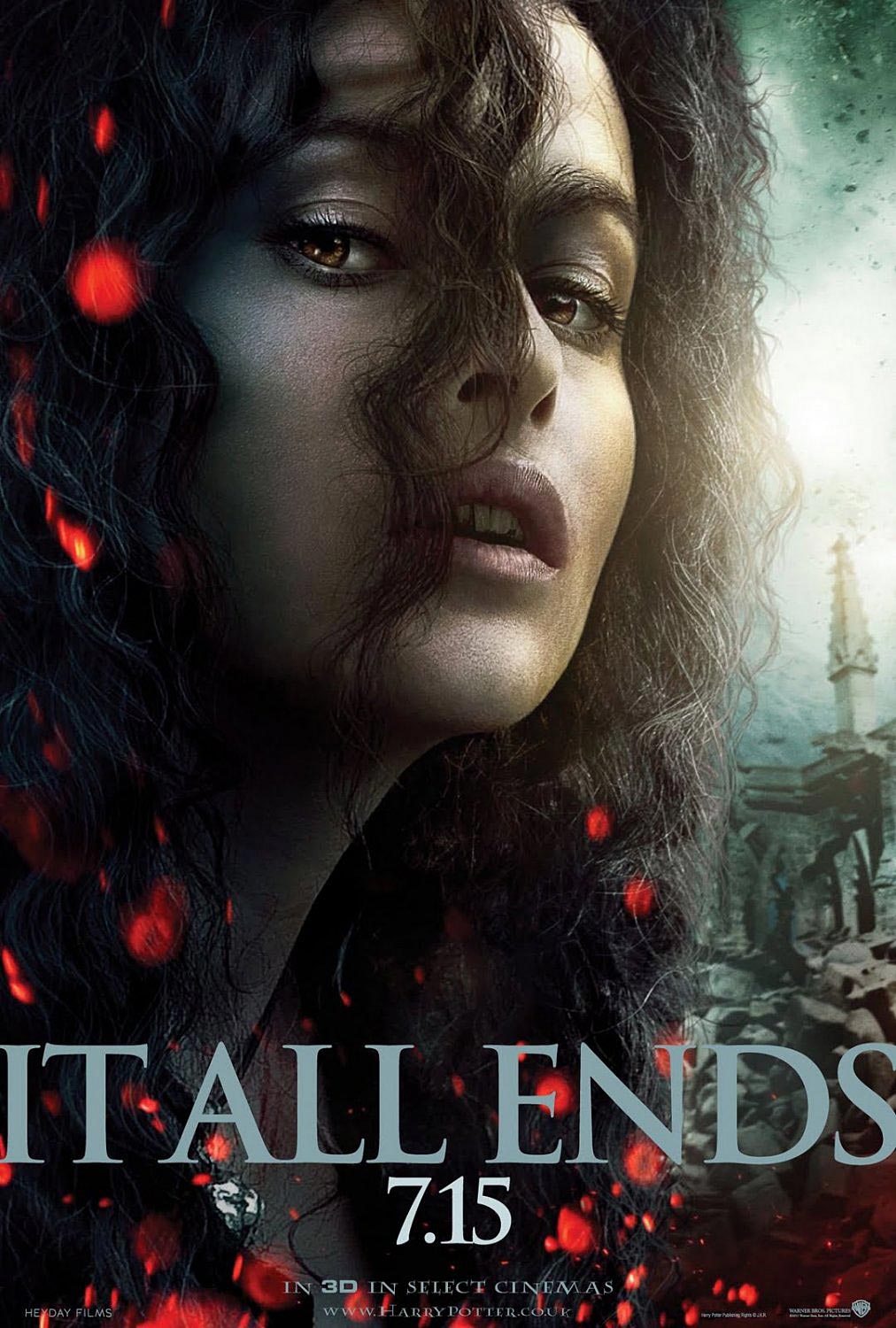 The midnight showing for which I shall be in attendance at tonight. If anyone else is going to be seeing Harry Potter and the Deathly Hallows Part 2 at Tysons tonight, let me know! I'm really cool, and I could use a seat buddy. Yep. I'm so cool that all my friends deserted me and I'm going alone. But if anyone else happens to be going there, you can revel in the awesomeness of my rockin' Gryffindor track jacket, you lucky thing.
Don't be surprised if tomorrow I'm depressed too, just for a totally different reason. It's the end of an era! And today's run should be a good one. It will involve sprinting to get a good seat in the theatre, and that's a mental battle I know I can win.