"But this is touching, Severus," said Dumbledore seriously. "Have you grown to care for the boy, after all?"

"For him?" shouted Snape. "Expecto Patronum!"

From the tip of his wand burst the silver doe: She landed on the office floors, bounded once across the office, and soared out of the window. Dumbledore watched her fly away, and as her silvery glow faded he turned back to Snape, and his eyes were full of tears.

"After all this time?"

"Always," said Snape.
I got my very first tattoo on Friday.
Between the crazy My Little Pony hair and my new tattoo, it must seem like I'm entering my rebellious phase a little on the late side, doesn't it? Truth be told, I do kinda feel like I've got some sort of emotional Benjamin Button thing going on here — when I was in college, you'd probably find me sitting at home, watching TV, reading, and learning how to knit (true story.) But now that I'm 26 and I'm supposed to be this adult (stifle your laughter, please), I'm finally doing all the things that I feel like should have happened back then.
Actually, I did very nearly got this tattoo when I was in college. I mustered all my courage, waltzed into a tattoo shop, and made an appointment. I even put down a deposit! But that didn't stop me from chickening out. So, flash forward another five, six years, and here we are. I figured that the fact that I still desperately wanted this tattoo meant that I probably wouldn't end up regretting it — at least not for a long, long time, haha.
And so, on Friday, I walked into Jinx Proof Tattoos in Georgetown with my blessedly patient friend Lara, and I took the plunge.
I'm sure that any of you already sporting some ink probably think it's absolutely ridiculous that I made such a big deal out of getting a tiny little word on my wrist, but you have to remember that I'm a crazy person, and my mental capacity for imagining worst-possible-case scenarios is truly something to behold.
Soooo, though I was wracked with nerves from imagining that the pain would be akin to having my skin slowly sliced open, I managed to hide my neuroses long enough to talk to the girl at the front about what I was looking for. I knew I wanted the word "Always" with the three stars from every page of the Harry Potter books worked in somehow.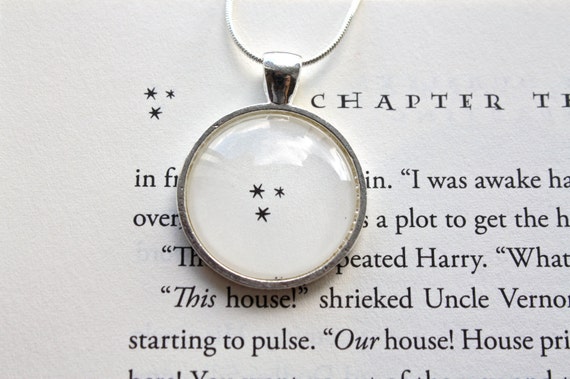 I already had a font picked out, so my tattoo artist, Tim, simply drew up the word in that style with the stars bookending the "S" at the end, and when I saw it, I knew it was perfect. Simple, clean, subtle, whimsical, and, most importantly, meaningful.
Funnily enough, even though this was the exact tattoo I had planned on getting for years and years, when I finally made the decision to definitely get a tattoo (I decided before I went to Cabo), I started getting a little bit, er, grand, with my vision. I mean, really, it's Pinterest's fault for having so many awesome examples of killer Harry Potter tattoos out there. I mean, snitches, house crests, stags, does, quotes galore, even one absolutely bitchin' scene from the Tale of the Three Brothers… oh man, so cool.
Ultimately, though, I'm definitely glad I stuck with my original choice. After all, if I ever end up getting another tattoo, that's when I can go a little wilder, right? 😉
Anyway, off I went, back to Tim's station, where he cleaned my wrist, shaved my hair a smidge, and then applied the tattoo appliqué so we could see exactly where it was going to go. After I signed off on its placement, he had me lay down on the table, wrist up, and went to work.
Tim was awesome. He talked me through exactly what he was going to do at the beginning, giving me one test stroke to get acclimated to the feel of the needle. And, of course, since I had been imagining excruciating pain the entire time I was sitting out in the waiting room, it was like, nothing. Compared to what I had been fearing, the pain was so, so manageable. Obviously I'm not going to say that it didn't hurt at all, but there were honestly only one or two spots where I actively reacted to the pain with an intake of breath or a facial wince.
I'd tried asking numerous friends with tattoos what it feels like, and I can now understand why it always seemed difficult for them to describe — because it IS difficult to describe! My friend Chrystalle likens it to that feeling when your skin touches the hot outside of a car, which I'd say is pretty accurate. It feels somewhere between a burn (but not like, a super painful, run your finger under the water, it's gonna blister up burn) and a scratch.
Tim worked in small strokes so even when it did hurt, I always got a second to wind down from the pain, and it was honestly over in a flash. I mean, I know my tattoo is very small, but it seriously flew by. Before I knew it, he was cleaning it off, rubbing a little ointment on it, and indulging me by taking a photo on my phone of it before bandaging it up!
I've been taking my aftercare pretty seriously, since I'm paranoid that I'm still somehow going to mess it up and ruin it forever, but as of right now, it seems to be healing up really nicely and I couldn't be happier.
So there you have it, my very first tattoo story. I'm sure there are some of you out there who think it's absolutely crazy for me to get something related to Harry Potter tattooed on my body for all eternity (cough*mom*cough), and that's fine. Not everyone grew up with Harry Potter, year for year, the way that I did. Not everyone had their childhood shaped by the stories and characters in these books. Not everyone learned lessons about right and wrong, friendship, heroism, justice, and sacrifice from them.
But I did.
And so the word "Always" is not just a tribute to Snape's undying love for Lily Potter, to his sacrifice to keep her legacy and progeny alive, but is also the embodiment of the significance that Harry Potter has, and will always have, in my own life.
Plus, if nothing else, it's sure to get me some serious street cred when I return to Harry Potter World and hit up Diagon Alley in the fall, eh?