Hola amigos!
First things first: apologies for failing to give you the ol' hair update back on Friday! The light gray of old has given way to…
BLUE STEEL!
It's now this awesome blue-ish gray with a dark base on top. It looks totally different depending on the light (sometimes darker and more blue, sometimes more like a slate gray) and I'm loveloveloving it.
Hair Master Linh
has done it again!
I took my new hair out for a spin several times over the weekend, first with a couple of nice snowy walks with this trio of mischief makers:
Actually, make that a couple of very WINDY, snowy walks:
Love seeing those ears flopping in the wind, hehe.
Saturday night was spent celebrating my coworker Mike's birthday with an epic Chinese feast at Shanghai Lounge — if you're ever looking for a seriously solid authentic Chinese restaurant in Georgetown, I highly recommend this place. Their szechuan green beans are OUT OF THIS WORLD and the xiao long bao ain't bad either. The new management is wonderful (the manager is SO friendly!) and the food was so good I couldn't even restrain myself long enough to take photos of it — THAT's how good it was.
Then, yesterday while most people were watching some kind of football game or something, I went to the theatre, dahhhhling.
I went to see Gigi at the Kennedy Center, which is showing on its pre-Broadway preview run. This revival stars High School Musical alum Vanessa Hudgens as the titular character, which is, let's be honest, given my totally age- and taste-inappropriate appreciation for that particular Disney franchise, is the main reason why I wanted to go.
But, as it turns out, it was a seriously delightful musical! I am always a bit skeptical of seeing a show in its preview form — a lot of the time, there are still a lot of kinks they are working out and changes that will be made. When I saw If/Then starring Idina Menzel while it was in previews at the National Theatre, I was admittedly unimpressed. Not by Idina, of course, since she is flawless, but by the show itself. They had a lot of stuff to work out, including the staging, dancing, and even the songs.
But Gigi? I would see this show as-is on Broadway today! It was really well done. Everything from the costumes to the set design to the music was wonderful — and I thought Vanessa Hudgens really held her own! She was well-cast as Gigi, as her youthful singing voice really worked for the purposes of her character. The entire musical just screams "FUN" from start to finish, and I had a huge smile on my face for most of the evening.
The show really harkens back to the golden days of musical theatre, which is something that the theatre geek in me absolutely adores. It's all about big group numbers and lots of dancing, seamless scene transitions and even addressing the audience. Again, it's just so FUN! Gigi's already been given approval to transition to Broadway in March, so if you didn't get a chance to catch it here in DC, it'll be in the Big Apple before long!
So that catches us up to today — I can't believe it's February! This is what I've officially deemed my "Hell Month," as it's going to be pretty much nonstop from start to finish. Between all my Yelp's Fit Club events, my upcoming work trip to Savannah (I'm interviewing folks for the position of Yelp Community Ambassador there — we're still accepting applications if you know of anyone who might be interested!), and a myriad of other things, I'm pretty sure I'm just going to be a giant ball of stress from now until the 28th.
But! It's all really good stuff, too, so I know I shouldn't complain too much. I just am not used to being so busy! With, like, real, legit stuff! Not busy doing, you know, nothing. Which is the kind of busy I prefer to be.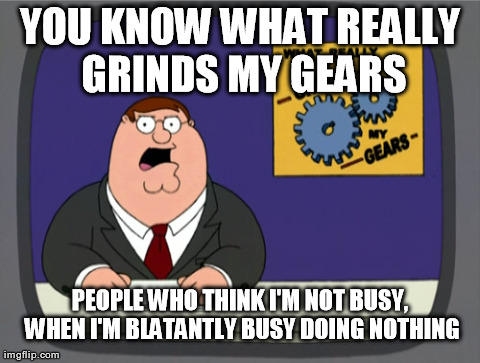 So, wish me luck this month — and maybe I'll see some of you local cats out at a Fit Club event? I should be easy to spot because I'll be the one who is dead. Since I also forgot to mention that in addition to the bazillion fitness classes I'll be attending this month, I'm also moving on to Phase B of P90 today (finally!) so… stay tuned on how that turns out, heh.
Happy Monday!