Yes, yes, I know. Yet another blog post listing out recipe suggestions for Super Bowl Sunday — not exactly revolutionary material here. But! That doesn't meant that I still don't think these recipes are worth posting. Plus, I mean, the Super Bowl is a mere 2 days away. Who knows? Maybe here is where you'll find that game-changing recipe that you were looking to impress your in-laws with. And if that's the case, well, you're welcome.
Frankly, I don't really care about the Super Bowl, per se. I just don't really care for sports all that much. (Those of you who regularly read this blog are probably thoroughly unsurprised, haha.) While others have their noses glued to the television for each play, I'm the one milling around the snack table pretending to know what's happening. It's a lot I am more than happy to have been given in life, hehe. When it comes to this kind of stuff, all I care about is being able to have good times with good food, and the Super Bowl tends to provide both of those things in spades. Plus, you know, commercials!
So here are the recipes from which I will be plucking my Super Bowl contribution. Some are healthy-ish, some are decidedly UNhealthy, but all are sure to be delicious!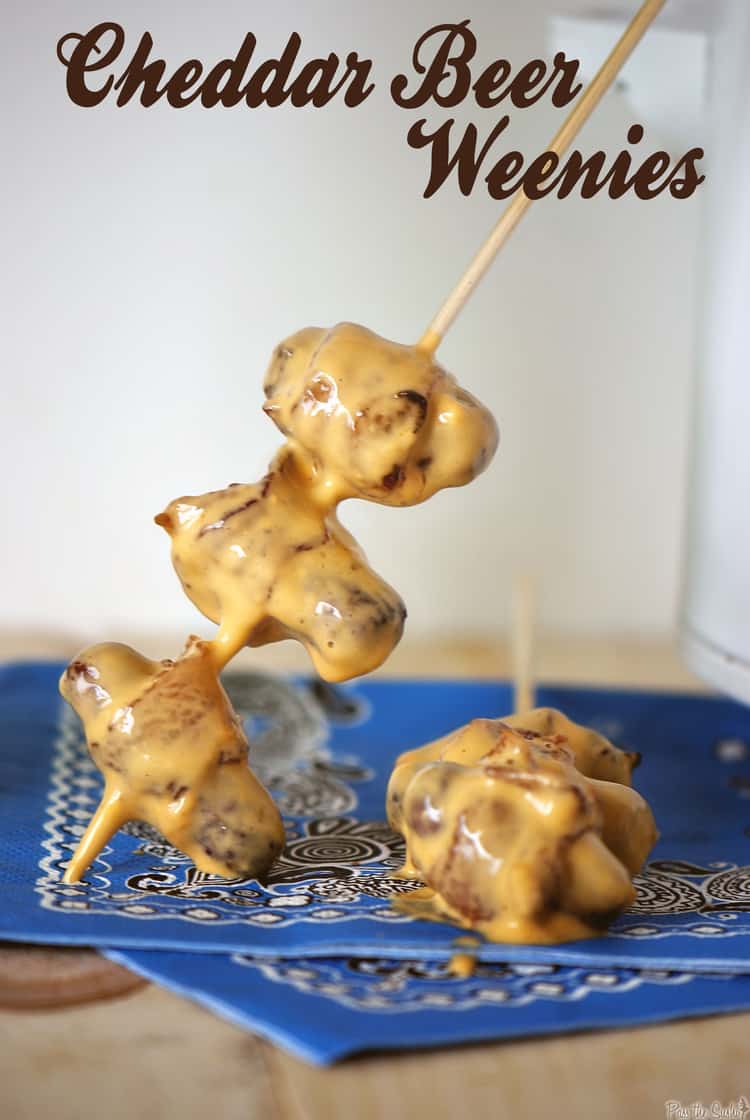 Cheddar Beer Weenies (from Pass the Sushi)
Baked Buffalo Chicken Bites (from Back to Her Roots)
Avocado & Cannellini Bean Hummus (from Fannetastic Food)
A Lighter Mexican Layer Dip (from The Splattered Apron)
Skinny Baked Mozzarella Sticks (from Skinny Taste)
And of course, if you're looking to contribute something on the sweeter end of the spectrum…
Why not curse the other team forever by making up a batch of my disaster cookies? Just draw on a "G" or "P" in icing (for whichever team you're NOT rooting for), and these delicious chocolate chippers are sure to put the odds in your favor. Side effects may include earthquakes, hurricanes, and flooding. Believe me, though. They're worth a natural disaster or two.
What's your go-to game day recipe? Happy Super Bowl!