So, as evidenced by the increasing infrequency of my posting, I guess you can probably imagine that work has gotten muy loco once again, and this poor, neglected blog is suffering the consequences. Well, there is good news and bad news that comes out of this fact, the bad news being that, of course, my posting has gone out the window… as have my *ahem* weigh-ins. (Oops.)
BUT. The good news is that the thing that I'm working on is a flippin' huge, rocktastic, amaaaaahzing party that Y-O-U are invited to attend!
Yelp Gets Lucky is taking place on Friday, June 13th from 8 – 10 PM (or 7 PM if you're part of the Yelp Elite Squad) and it's going to be a seriously good time. We're talking tons of noms, draaaaanks, and entertainment, all courtesy of amazing local businesses!
Best of all? It's 100% TOTALLY COMPLETELY FREE to attend! All you gotta do is RSVP on Yelp. That's it. For serious. So local readers, you have no excuse not to come out and play, okay?!
Aaaaanyway, now that that shameless plug is out of the way, let's get back to me making pitiful excuses for why I haven't been blogging. I mean, wait. What?
Okay, so here's the real deal. (Buckle in, this is gonna be a long ride, folks.) I've been thinking a lot lately about this blog and where I'm going with it. You know, thinking about where I was in my life when I wrote that first post three and half years ago, and where I am now. Thinking about the goals I've achieved, the ones that I've failed at, the ones that I first achieved and THEN failed at maintaining afterwards… and how with the onset of this dream job and so many things in my life falling into place, maintaining this blog has lately felt more like a burden than a joy.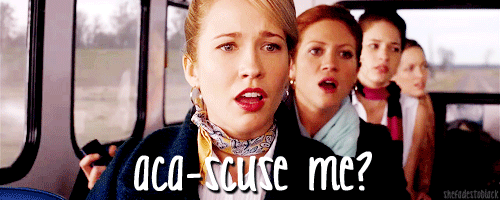 I know, I know, that sounds bad, and maybe it actually reads harsher than I really mean it to, but, hmm. How do I say it… I guess I've been kind of tiptoeing around the fact that I'm just not as passionate about blogging as I used to be. And I've been blaming it on being busy or being distracted or whatever, but I think we all know that it's not really about not having the time to do it.
I mean, here's the story of this blog in a nutshell: I was fat and unhappy, so I lost a buncha weight. And it was awesome! Aaaand then I gained a whole bunch of weight back. And that was not so awesome (especially to admit… publicly… on the interwebs) but, unlike before, I was fat and happy. Not happy about being fat, but you know what I mean. But, hey, I write a weight loss blog. So I knew that eventually I needed to own up to regaining the weight, and that I also needed to re-lose it. I had it in my mind that if I did it once, I could do it again just as long as I did all the same things I did the first time around. So that's what I set out to do.
And sure, it worked for a while, because just paying attention to myself and what I was eating again was enough to help me shed those first 10, 15 pounds again. But then… I dunno. My drive just kinda — poof! — disappeared. And I couldn't really figure out why. After all, I was doing all the same things I did the first time. Counting my calories, exercising (well, kinda…), cleaning my diet back up. And it was working! I was losing weight again. And yet… something was still missing.
I just haven't been able to muster up the same enthusiasm towards my weight loss that I had the first time around. Maybe it's because I've taken so many steps backwards that the fact that I'm finally moving forward again isn't really a big deal. Because I'm still so far from where I once was. So, you know, celebrating a loss that I had already lost but subsequently regained doesn't really seem like an appropriate thing to celebrate anymore. There's too much guilt and shame involved now.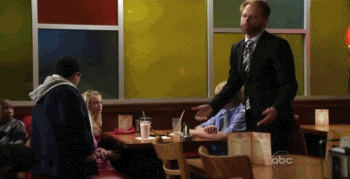 Beyond that, though, I think part of the reason why doing all the same things and following the same path doesn't feel quite right anymore is because while all those things might be the same, I'm not. I'm pretty damn different now than I was three and a half years ago (um, thank GOODNESS, right?). Pretty much everything in my life has changed since then — my job (VIVA LA YELP!), my relationship (I think I'll keep him), even my family (hello, Auntie Gretchen!). In fact, the only thing that hasn't really changed is this pervasive obsession I continue to have with losing weight and, while we're being honest I'll just say it, being thin.
Let's just face facts: While I talked a LOT about how, really, this blog is about getting healthy, and, really, it's about working through my food issues, and, really, it's about loving myself, you wanna know what it's REALLY been about? Losing weight. I mean, it's right there in the title. And I feel like in having that focus right from the start, I was always in the mindset that there was something about me that needed to change. That needed to be fixed. And that one basic thought right there, despite all my best efforts and a lot of denial, led the way for a lifetime of doubt and self-loathing to settle in under every victorious blog post, every one of my successes.
I mean, heck, even when I did lose 60 pounds and felt happy and whole and looked rockin' in tapered denim, I still wasn't satisfied. I wanted to continue to "fix" myself, to lose more, to be skinnier… and I'm pretty sure that lack of contentment is probably a key factor in why I started to regain weight in the first place.
So yes, I obviously would love to get back to that place, that weight, how I felt at that time. But I don't want to get there by spouting positivity on this blog but secretly wishing I could chop off the rolls on my stomach in private. The truth of the matter is that I've spent far too much of my life punishing myself for my body, being mad at myself for lacking the self-control to be thin, hatefully comparing myself to other women.
Now, let's just hit the "pause" button for a hot sec, because I want to clarify that this post is in no way a declaration that I'm going to stop blogging. I'm obviously waaaaay too egomaniacal to ever do that. Please. But I am starting to reevaluate what it is that I'm looking to get out of this and put into this blog. Because I don't think my real goal is just to lose weight any more. Or, at least, I don't think I want it to be.
Maybe I'm finally getting to a place where I truly do want to work towards being able to fully accept and love my body as-is. No improvements needed. And I promise, I'm not trying to use this as an excuse to be lazy and eat whatever I want and be unhealthy. This is all about trying to implement a shift in my perspective, and I think it's time for me to take a break from this total fixation I have on my weight, my size, and my body in general. Or at least, to TRY to take a break from it.
And you know, while I'm working on the full mental overhaul that I'm sure will be required to get me to see things just a little differently (I tell ya, the media industry really has done a number on me), I'll continue to eat healthily (for the most part, as I do now) and go to the gym (for the occasional part, at least) and we'll see where that gets me for the next little while.
Aaaaand since this post has LONG since passed the "eyes glazing over" stage right into TL;DR territory, I'll go ahead and stop myself here. Let's see how this attempt at a shiny new perspective goes, shall we?