So, yesterday I saw a friend asking about Invisalign on Facebook, and it occurred to me that it's been a really long time since I've given an update about my teeth (aside from the temporary crown situation that I reported on a few weeks ago). For those of you who might not have been following my braces saga, lemme 'splain:
I was a regular ol' brace face in 7th grade:
I had something like 14 months of braces (I don't actually remember how long I had them, only that they were off by the time I moved from Falls Church to Taiwan the summer before 9th grade.) I was good about wearing my retainer until halfway through my freshman year of college because I was an ungrateful child relishing her first taste of parent-free living, and I did not (and still don't) appreciate all the things my parents did for me.
And so, eventually, my teeth slipped back into a state of… relative disarray.
Sure, they weren't the worst teeth ever, and certain angles showed them in a much better way than others. But I wasn't happy with how they looked and eventually, it got to a point where I wanted to do something about it.
So in January 2014, I got lingual braces on my top teeth. Lingual braces are like regular metal braces, except they go on the back of your teeth, so you can't see them. I had them for just over a year — the picture below on the right is the day I got them off.
Then, because apparently I have to do everything the hard way, I later decided that I also wanted to fix my bottom teeth as well. This may or may not have been a month or two after Sean
proposed
… but anyway. I went in for a consultation at
Smiles at Fairfax Corner
, and it turns out that straightening my teeth one row at a time doesn't really work. I could work on the bottom (which were still pretty messed up), but I'd also need to work on my bite, which meant putting braces back on the top as well. Le sigh.
So, for the sake of science and curiosity, I decided to look into Invisalign this time. It turned out to be much more affordable than the lingual braces I had already sold a kidney to do, so I gave it a shot. I think most of you know what Invisalign is, right? It's braces by way of removable aligners instead of having metal brackets affixed to your teeth.
Invisalign boasts its "invisibility" as one of the main reasons to go that route instead of traditional or lingual braces. It also offers the "flexibility" of being able to remove the retainers so you can still eat anything you want. Well, on those two claims I have some opinions, but in general, I've been just as happy with the results netted from IL as I have from the lingual braces before. Still, for anyone who might be considering IL, let's talk about them in a little more detail:
As you can see in the above photos, in which I am wearing my aligners, Invisalign is most decidedly 
not
as invisible as you might think. Perhaps when the technology first came out, you could get away with folks thinking your teeth are just a little shiny, but now getting IL involves getting "attachments" — little enamel bumps strategically adhered to your teeth to better help the aligners grip and move them.
Now, I'm all for efficiency, but the unfortunate side effect of the attachments is that they make the aligners even more visible when they're in your mouth. The good news, however, is that the bumps truly are tooth-colored, so when you don't have the liners in, you really can't tell unless you're basically staring someone straight in the teeth.
You can kind of see one of my attachments on the left side of my mouth in this photo — it's sticking out a little bit. But I actually have multiple attachments all across my front teeth as well that you can't see. (Just in case, however, I did have my attachments removed for the wedding and then put back on after I returned from my honeymoon.)
So, what this extreme dichotomy in "invisibility" ended up meaning for someone like me (coughvaincough), is that I really have only worn my aligners at night, and have gone bare-toothed during the day. I want to emphasize that this is NOT the recommended way to do it. In fact, Invisalign encourages ideal weartime of 22 hours a day. However, I am a very conceited person who takes a lot of selfies, so I just couldn't do it.
The aforementioned "flexibility" was also a factor here. See, you can't eat or drink anything except water with the aligners in. So, for a chronic snacker like myself, that meant taking out my aligners, eating, brushing, flossing, and shoving 'em back in like, 6 – 10 times a day. Not the most fun. Then again, maybe if I'd actually stuck with it, I'd have curbed my snacking habit instead. And maybe my extraordinarily excessive oral cleaning would have prevented my weird crown cavity thing. Or, maybe it would have made it worse because I'm terrible at flossing anyway and would have just half-assed it and ended up smooshing more food up against my teeth every time I popped my aligners back in. #whoknows
ANYWAY. All this to say that I've basically been operating for the past year with only wearing my Invisalign at night, and it's worked out for me. But, I reiterate, I am also not saying that others should blatantly disregard the instructions of professionals.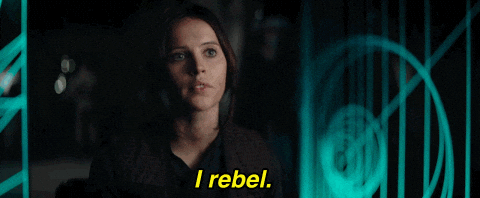 So, here we are! Two and a half years have passed since my original foray into lingual braces, and another year since diving into the world of Invisalign, and I'm very nearly done! I've just a few more aligners to go at this point, and have some nice straight teeth — top AND bottom — to show for it.
So there you have it! A much longer, more drawn-out story (and process!) than I initially intended, but just like with all aspects of my life, evidently I really just have to do things my own way. 🙂
And speaking of those other life aspects, I owe you guys a weight report!
Starting Weight: 254.2 lbs
Last Weigh-in: 241.6 lbs
Current Weight: 241.8
Difference: +.2 lbs
Total Weight Lost: 12.4 lbs
Well, this should come as no surprise if you read my post yesterday, which recapped the stuff-my-face tour of Savannah that I took last week. And I'm not sure if next week will be much better, since I'm headed to Playa Mujeres on Friday, heh. But, hey! Life is for living, food is for eating, teeth are for straightening (I guess), and I'm just happy that I didn't put the 12 pounds I have lost back on. 'Til next time!